Our History
Since beginning its journey in 2001, TERMICOL now boasts over 20 years of experience and development in the market.
From the beginning, we have specialized in the design and manufacture of solar thermal products and systems. We have been involved in some of the biggest projects, not only in Spain but in many other countries all over the world.
We have added new product lines over the years in order to provide our customers with an integral solution, adapted to their specific needs.
TERMICOL has a highly qualified team at the customer's service.
Our goal is to constantly improve and adapt our products and services to the new realities, which allows us to stay ahead of our competitors by launching new products and systems and providing optimal, high efficiency solutions.
Management Team
Business management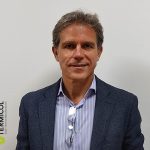 Guillermo Mateos
guillermo.mateos@termicol.com
Julio Castro
julio.castro@termicol.com
Ángel Martínez
angel.martinez@termicol.com
Purchasing and Logistics Department
Product acquisition and service management
Julio Castro
julio.castro@termicol.com
MªCarmen Rayas
maricarmen.rayas@termicol.com
Gema Delgado
gema.delgado@termicol.com
Financial Department
Mobilization and management of financial resources
Ángel Martínez
angel.martinez@termicol.com
Beatriz Redondo
beatriz.redondo@termicol.com
Carmen Martín
carmen.martin@termicol.com
Technical Department
Technical assistance and studies and post-sale service
Lucía Mateos
661 887 860
lucia.mateos@termicol.com
Irene Silva
655 885 421
irene.silva@termicol.com
Alberto Fernández
695 391 424
alberto.fernandez@termicol.com
Sonia González
619 989 441
sonia.gonzalez@termicol.com
Rafael Suárez
695 390 010
tecnico@termicol.com
Sales Department
Customer communication and sales tracking
TERMICOL Sales representatives in Spain
Antonio Albaladejo
+34 617 232 901
aalbaladejobru@gmail.com
Irene Silva
+34 655 885 421
irene.silva@termicol.com
East Andalusia and Balearic Islands
Juan Ruiz
+34 672 743 296
juan.ruiz@termicol.com
Lucía Mateos
+34 661 887 860
lucia.mateos@termicol.com
Manuel Gómez
+34 617 371 120
manuel.gomez@termicol.com
West Andalusia and Canary Islands
Sergio Curado
+34 677 448 635
sergio.curado@termicol.com
TERMICOL sales representatives overseas
Roberta Colares
+34 672 72 7376
roberta.colares@termicol.com
Latin America, Africa and France
José López
+34 637 52 35 33
jose.lopez@termicol.com
Termicol
+34 954 930 545
info@termicol.com
Fairouz Medkouri
+34 697 56 74 34
fairouz.medkouri@termicol.com